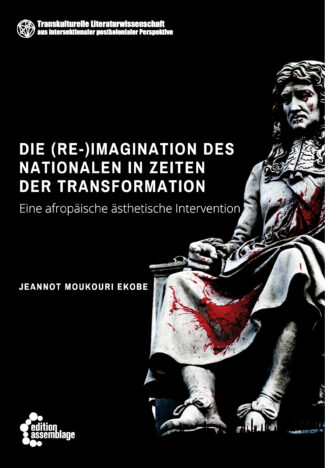 Die (Re-)Imagination des Nationalen in Zeiten der Transformation
Eine afropäische ästhetische Intervention
Series: Transcultural Literary Studies
German
Paperback, 260 pages
140 x 205mm
978-3-96042-117-7 / 2-973
25,00 Euro
Publication date: 10/2021
Content
Dieses Buch ist eine exklusive Studie der Wortergreifung afropäischer Autor*innen in einem Kontext, in dem der Diskurs über Nation und Zugehörigkeit in den europäischen Gesellschaften durch das Phänomen des zunehmenden Transnationalismus immer virulenter wird. Es kann als ein Beitrag aus dem deutschsprachigen Raum zur Debatte über Afropeänität und das Verhältnis von Schwarzen Menschen in Europa zu ihren jeweiligen Nationen gesehen werden.
Untersucht wird dabei, wie Léonora Miano (La Saison de l'ombre), Diran Adebayo (Some Kind of Black) und SchwarzRund (Biskaya), drei AutorInnen von den ethnischen Rändern ihrer jeweiligen Nationen (Frankreich, England, Deutschland), den Transformationsprozess durch eine zunehmende Transnationalisierung der Lebenswelt erfassen, erzählen und verhandeln.
Preise:
Diese Dissertation hat den 2022-VAD-Preis erhalten.
Der Preis wird jährlich an der besten wissenschaftlichen Arbeit mit einem Thema zu Afrika vergeben. Mehr Infos finden sie: hier
With contributions from
SchwarzRund
.
Author & Series
Jeannot Moukouri Ekobe
— Jeannot Moukouri Ekobe holds a PhD in Comparative Literature from the Ludwig-Maximilians-Universität in Munich. His research interests include nation and racism studies, social and aesthetic imagination, transnational migration, and questions of representation.
read more
Transcultural Literary Studies
— The book series Transcultural Literary Studies and Intersectional Postcolonial Perspectives, as edited by Susan Arndt, Shirin Assa & Julia Dittmann is dedicated to rereading literatures and films as powerful narrations that are shapeshifters of societies that un/make its structures, knowledges and discourses.
read more
With contributions from
SchwarzRund
.
Reviews
Nothing found here. If you wrote a review or if you know about any press commentary, get in touch and let us know.